Connecticut Child Care and Preschool
Welcome to
Pumpkin Patch!
Finding the right caregiver is often challenging, but one of the most important decisions you will make for you and your child. You are the most important person in your child's life. However, the relationship your child has with his caregiver will also affect how he feels about himself and the world around him as he grows up. Together, we can help your child grow and realize his full potential.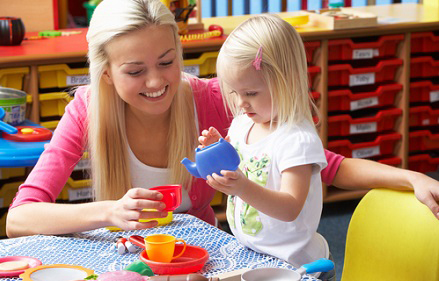 Give your child a head-start in our friendly, comfortable, secure environment. You will put your child on the path to success now and in the future by enrolling at Pumpkin Patch.
11 Kirby Road Cromwell, CT 06416


(860) 635-1809
Premium Preschool at a Smart Price

Preschool Hours 8:30 – 11:30 am

Full-time, Part-time & Occasional Care

State Licensed Since 1979

Programs for Infants 6 weeks to 12 Years

6:30 A.M. to 6:00 P.M.

Preschool Curriculum Praised by Elementary Teachers

Before & After School Program

Summer Camp
Infants
A baby's mind actively grows and develops.  At Pumpkin Patch, we encourage this natural process by helping babies explore and learn through play.  In a safe, nurturing environment, your baby will grasp the fundamentals of fine motor skills, safe mobility and coordination.
Through our secure, friendly and hands-on learning centers, we help your little one build strong foundations that will help them explore, engage and thrive. They'll learn to identify and interact with familiar people, as well as build socialization skills with other infants.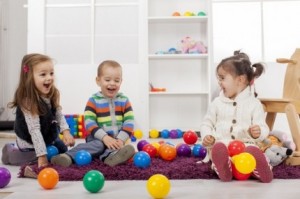 One year olds
Your child isn't a baby anymore, but they're not quite a toddler yet.  At this age huge strides in language and motor development take place, and your little one goes from crawling to taking their first steps.  Through play and interaction with Pumpkin Patch caregivers, your 1 year old will improve their dexterity and use their hands and fingers to point and grasp.
Pumpkin Patch provides educational toys, such as brightly colored shapes and sorters, stacking toys, trains, cars and other kid-friendly imitations of real life objects…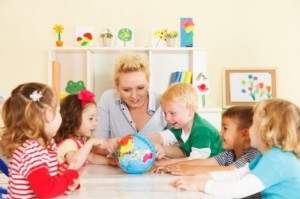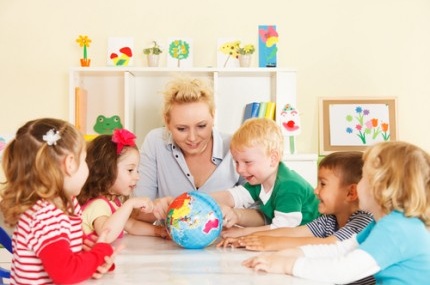 Two year olds
Your two year old is growing up quickly, which means new experiences, new friends and new skills.  The child care professionals at Pumpkin Patch will help your child learn and grow through a wide range of exciting, hands-on activities. Activities offered include basic shapes and color identification, storytelling, sharing and listening, expressing emotions appropriately and much more.
At this age self-expression begins to develop, a process Pumpkin Patch encourages through the use of role-play, props, music, art and group activities…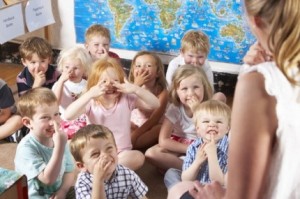 Pre K-3
Three-year-olds are incredibly active and naturally curious. Pumpkin Patch teachers work with each child to develop the core concepts used in school. Concepts taught include understanding routines, sensory exploration and advanced ideas like cause-and-effect.
Language ability also develops during this year and motor skills become more refined. Children are taught individual letters and encouraged to find items in the classroom that start with that letter.  Character-building…
Pre K-4
Four Year Olds look forward to trying new things and will actively make plans and let their imagination run wild. This is also the perfect time to move beyond the basics and help your little one learn vital skills they'll use extensively throughout Kindergarten and beyond.  Pumpkin Patch teaches fundamental reading skills using the highly-acclaimed Frontline Phonics program to help kids enjoy the fun and excitement of reading on their own.
In math, children start with Kindergarten essentials…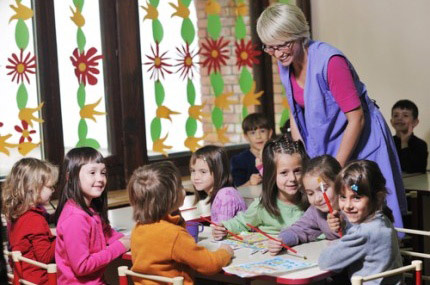 School Age
Pumpkin Patch's school age programs are designed to help give kids a great start to their day at school, and help them wind down in the afternoon while providing extra assistance to complement what they're currently learning.
Before School
We warmly greet each child to help prepare them for a smooth, easy transition from home.  We give them plenty of enticing, age-appropriate activities before they get…