Just a quick note to thank you for everything you do for Allie. From day one, you have welcomed her everyday with smiles and so much love. We see her thriving in your care and are truly grateful. Your jobs require so much patience, energy, imagination and juggling—traits you demonstrate day in a day out. Thank you so much for everything. I can't imagine better teachers for Allie's first years.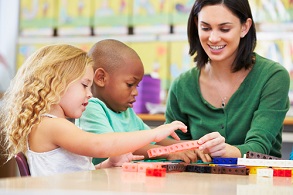 Thank you again for all you have done. Christina loved coming to Pumpkin Patch because of all of you! The loving safe environment you provided will never be forgotten. Christina loved and will miss you all!
Enrolling Christian at the Pumpkin Patch has made our move so much easier. Menno and I thank you for your patience and flexibility and for the wonderful service you provide to families. Best Wishes.
We would like you to know that our children had a very positive experience at your daycare, and you made a somewhat tense period in our lives go so much smoother than I could have imagined! You run a wonderful establishment and I would recommend you to anyone. Thank you.
I would like to take this opportunity to thank Pumpkin Patch for the many years of quality care both of my children have received at your facilities in Westbrook and Cromwell. Thanks to your staff, both Jonathan and Gregory were prepared to enter Kindergarten and have both grown to be well adjusted students as they progress through the Westbrook Schools…Our sincere gratitude to Pat Serviss who we have known since Gregory was a baby in your Cromwell Center back in 1994. Our best wishes for the future to you and the entire staff. Sincerely,
A special thank you for all of your caring and love you gave Alli while she was in the three's class. She tells us all the time that she "loves Pumpkin Patch". The best part is that she still gets to see you all every day. We appreciate all you have taught Alli. You are all very special people with amazing patience and a love of children that is greatly appreciated!