Infants
A baby's mind actively grows and develops.  At Pumpkin Patch, we encourage this natural process by helping babies explore and learn through play.  In a safe, nurturing environment, your baby will grasp the fundamentals of fine motor skills, safe mobility and coordination.
Through our secure, friendly and hands-on learning centers, we help your little one build strong foundations that will help them explore, engage and thrive. They'll learn to identify and interact with familiar people, as well as build socialization skills with other infants.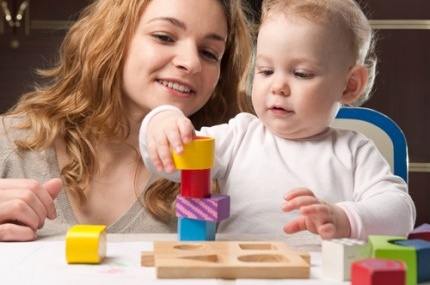 Your little one will enjoy a nurturing, warm, happy environment where carefully chosen caregivers in bright, cheerful uniforms will cuddle, play and rock your baby to ensure a calm, caring atmosphere.  We use a thorough diaper changing procedure that is strictly adhered to by all our professional caregivers.  Food, bottles and clothing are stored in a cubbie away from grasping hands (and to prevent spills and accidents) and each baby is provided with their own safe, clean, personal crib for a quiet nap.
At Pumpkin Patch, we believe that infants play and thrive through sensory and exploratory stimulation.  The infant care center and nursery is equipped with soothing colors, tranquil music and lots of opportunities to discover through careful guidance and supervision.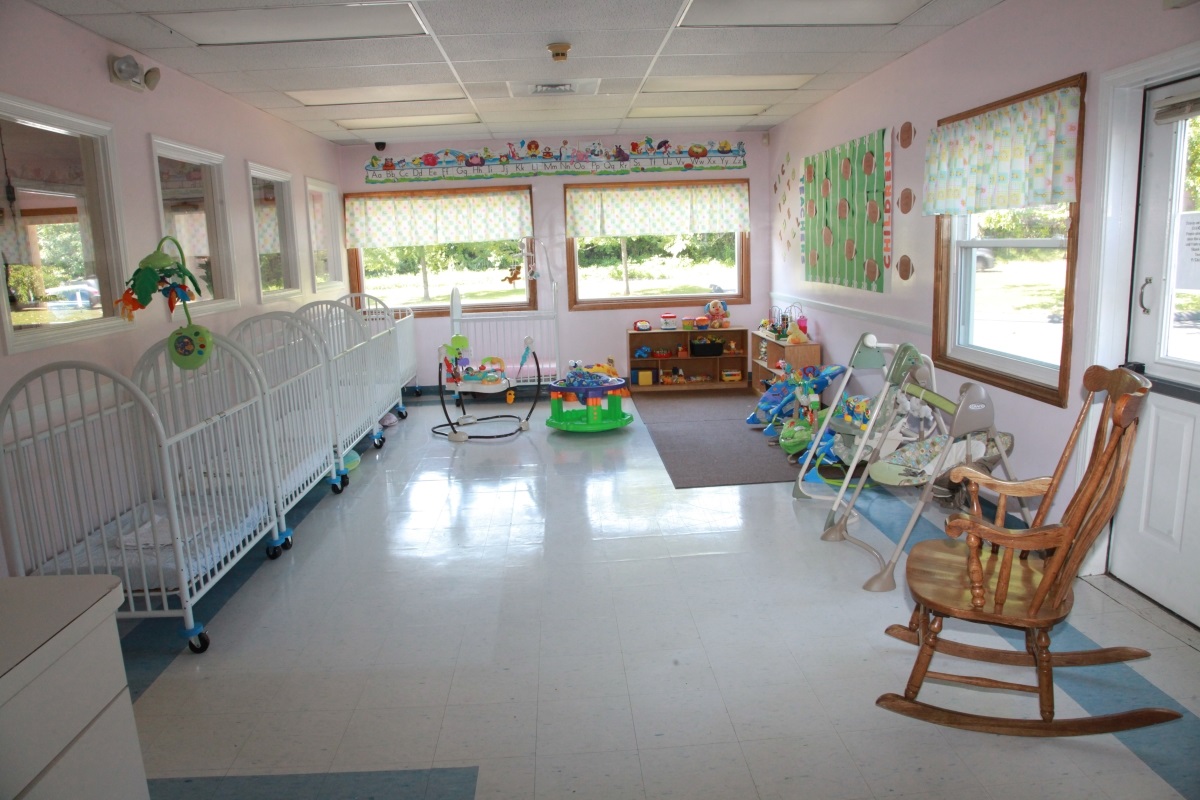 We take the care and comfort of your little one to heart, which is why everything we do at The Pumpkin Patch is designed to nurture and provide for them.  Cribs are never shared, giving your baby his or her own personal quiet space that's safe, clean and comforting.  In addition, a private cubby lets you store food, bottles and clothing especially for your baby in a place that's safe and out of the reach of spills and tiny hands.
The diaper-changing process is also thorough.  Procedures such as sanitizing hands after changing and sterilizing the changing area, along with putting down sanitary paper on the changing table are followed to ensure strict cleanliness and hygiene.   Soiled diapers are placed in a plastic bag and then placed in a lined diaper pail which is emptied several times a day. In an effort to further help in this regard, we ask all adults to sanitize their hands.
Each crib and toy is sanitized daily. Pumpkin Patch takes every precaution necessary to keep your baby safe, healthy and happy in an environment that's nurturing, comfortable and clean.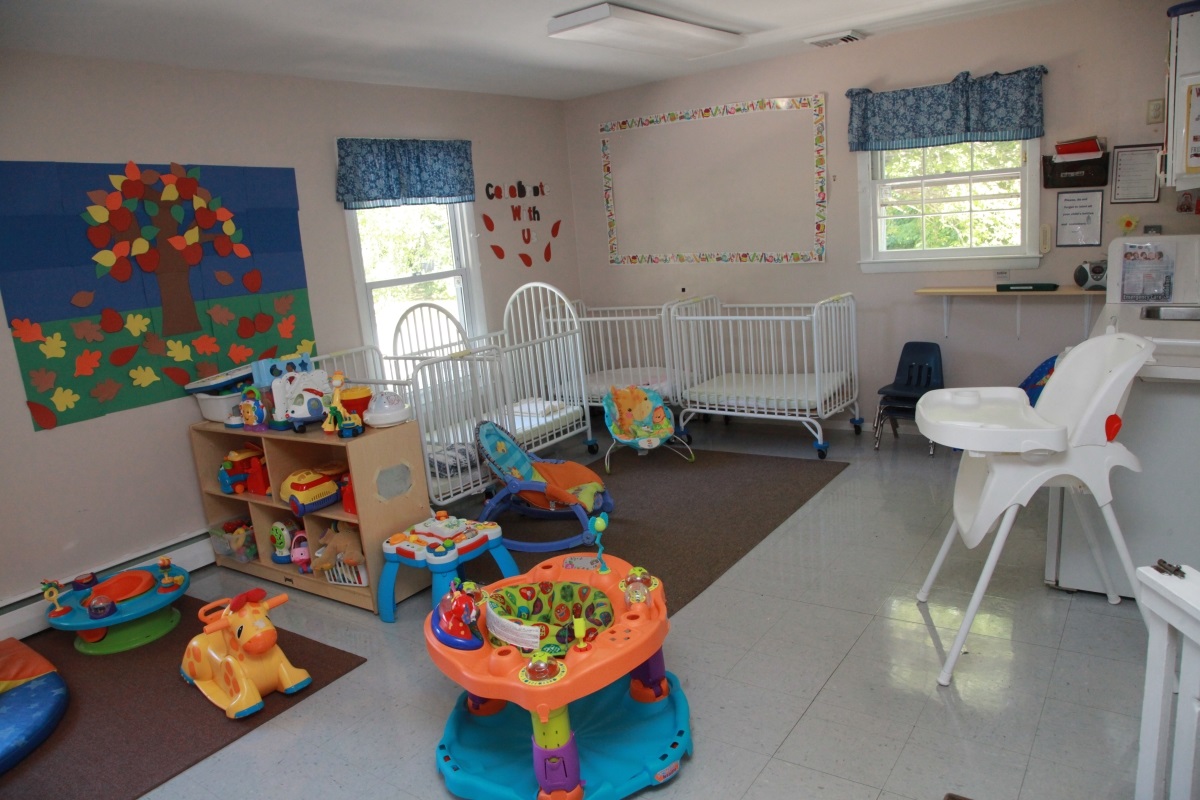 We have lots of exciting, engaging activities for your little one to enjoy! Each day we'll explore new concepts and ideas that help teach your baby active motor skills while encouraging them to make connections and imitate actions. We progress throughout the day by listening to selections of classical music, singing songs, learning about ourselves and recognizing our family members. We'll take breaks at regular intervals for feeding, changing and hygiene as well as nap time. Together, we'll also work on developing language skills by introducing words and sounds, and creating new sensory experiences with fun sights, sounds, tastes and smells.
I would like to take this opportunity to thank Pumpkin Patch for the many years of quality care both of my children have received at your facilities in Westbrook and Cromwell. Thanks to your staff, both Jonathan and Gregory were prepared to enter Kindergarten and have both grown to be well adjusted students as they progress
I would like to take this opportunity to thank Pumpkin Patch for the many years of quality care both of my children have received at your facilities in Westbrook and Cromwell. Thanks to your staff, both Jonathan and Gregory were prepared to enter Kindergarten and have both grown to be well adjusted students as they progress